Case studies
·
June 1, 2023
·
Ryan Buick
How Canvas enables Stellar to experiment and prioritize faster
About Stellar
Stellar is a network for innovators building real-world blockchain solutions that create financial access for everyone. Just as the internet allowed anyone to send an email or create a blog, the Stellar network now allows people to easily send, save, and receive money, without large fees or hassle.
The following is transcribed from an interview with Nick Gilbert, the Head of Product at the Stellar Development Foundation (SDF), a non-profit organization founded in 2014 to support the development and growth of the open-source Stellar network.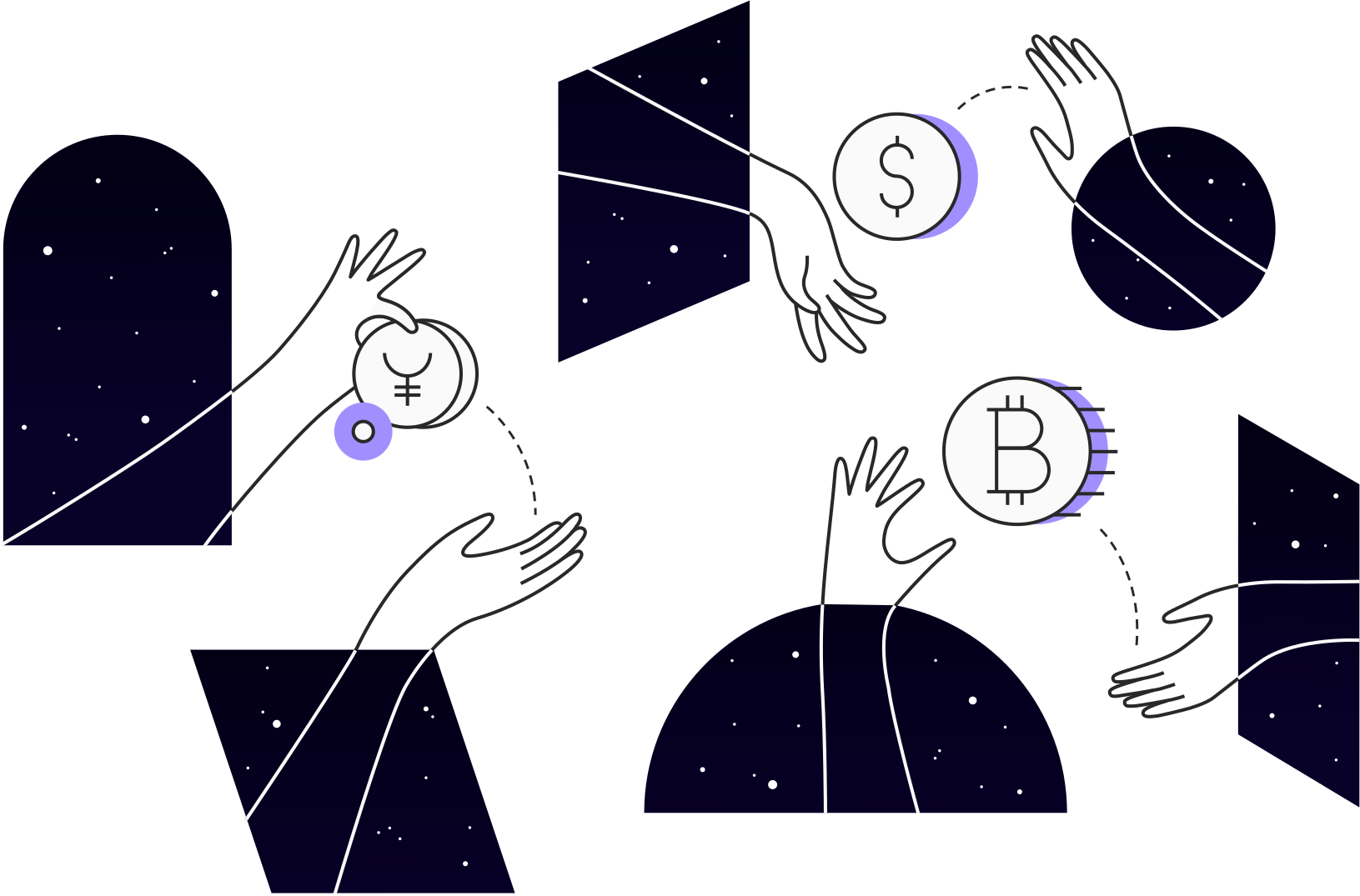 The problem: Lack of self-service access to massive datasets
The Stellar blockchain powers over 150 transactions per second, so the network generates a lot  of transactional data. Traditionally, SDF's data engineering team has been focused on contributing to open-source public infrastructure projects which benefit participants on the network, not for internal consumption or analytics.
When business teams had data-related questions, they relied on publicly available blockchain tools or custom-built dashboards in Metabase powered by Google BigQuery. These requests would go into a queue for the data team to answer, which required a well-formulated request and took days or weeks to receive a response. Business teams would export data to Excel as a workaround, which frequently would slow down or break due to the massive datasets.
Why they chose Canvas: Frictionless access to data
The appeal of Canvas is that product managers and business teams that are Excel literate can slice, dice, and ask fundamental questions about the data.
For example, business teams could ask questions like "How many transactions has this entity processed?" or "How many accounts have signed up for this network service?" which were hard to answer due to the structure of the data. The data would also be too large to export to Excel or parse in google sheets and requires complex calculations to segment or filter it to a size that would be performant.
Manipulating data via Canvas' spreadsheet-like, drag-and-drop interface makes it much more approachable for business teams.
As a product leader at SDF we need to prioritize our resource expenditure. Enabling people to make the case for prioritization with measured data, instead of anecdotes and single data points collected from the field, makes resource allocation more democratic and efficient. With Canvas, users can understand the current state, form a thesis on what action to take, craft experiments to test the validity of that thesis, and close the loop by measuring impact in the same view they used to support their thesis.
- Nick Gilbert, Head of Product at SDF
The outcomes: Objective evidence must be brought to the table
Canvas is driving a culture shift. Traditionally, business teams have relied on the narrative that they don't have sufficient access to data to formulate the quantitative impact of new features and projects.
Canvas takes most of the casual questions off the table. It's excellent for understanding how to approach the question and provides an easy interface for making requests to the data engineering team for more complex requests.
I can put my first thoughts together to validate a hypothesis, ask the data team to show me if this correlation exists for all historical data and kickstart the project more easily.
Canvas is the proper marriage of SQL and Excel. It's not about fully democratizing data. Not everyone can use Canvas, but anyone can learn it. Your typical business person who doesn't know SQL but knows Excel can get 80-90% of the way there with formulas, pivot tables, and visual joins, which is a significant step-function improvement.
Now, our business teams can have conversations around theories, measure the current state, and measure the impact of potential changes. They no longer have to speculate or infer. Canvas forces teams to be rigorous and think about problems in a way they can measure.
- Nick Gilbert, Head of Product at SDF
Subscribe to our newsletter
If you found this interesting, consider subscribing to more good stuff from us.